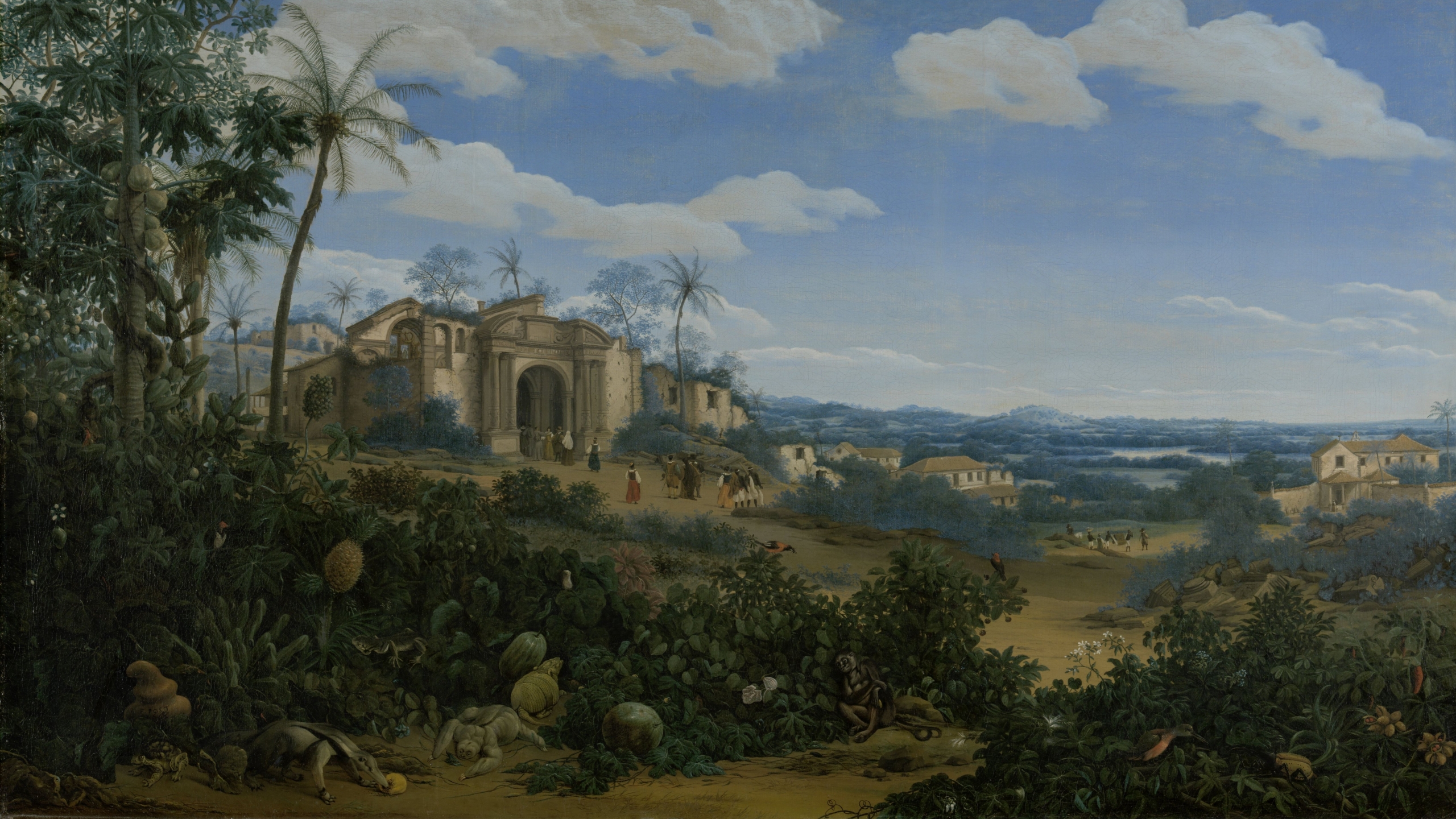 Newfound Lands? European Images of Foreign Places and Cultures, c.1550-c.1700
NEW
Dr Thomas Balfe
At our Vernon Square campus, Friday evenings, 16 September to 14 October, 18:30-21:00, and a course visit on Saturday 15 October 10:00-13:00
£465
Course description
In the wake of the Columbian voyages, European nations' colonial and trading ventures in the Americas, Asia, Africa, the arctic and other parts of the globe led to the 'discovery' of unfamiliar people and places that fascinated and perplexed audiences at home. This course focuses on the visual materials made by European artists – paintings, prints, maps, luxury furnishings and objects for collections – which brought these novel phenomena to a wider audience. While this material is invariably shaped by an assumption of European superiority, it also expresses complex attitudes towards the foreign. Many of the images we will look at were made to encourage investment in colonies or to announce the ambition of European powers; at the same time, they reveal a genuine interest in the plants, animals and topography of these foreign places, and in the culture and religious practices of their inhabitants. The examples we will study range from portraits and allegorical works featuring non-European figures by artists such as Rubens, Van Dyck and Titian, to the cabinets of curiosity in which foreign objects were admired, to illustrations in popular printed travel books, to splendid still life paintings featuring tea, sugar, tobacco and other such unusual products.
Lecturer's biography
Dr Thomas Balfe is an art historian specialising in early modern (c.1550–c.1750) Flemish easel painting and graphic art. His research has focused on seventeenth-century animal, hunting and food still-life imagery. He received his MA (2009) and PhD (2014) from The Courtauld, where he worked as an Associate Lecturer from 2010. More recently he has taught art history for the University of Edinburgh. His co-edited book on the term ad vivum and its relation to images made from or after the life was published in 2019.