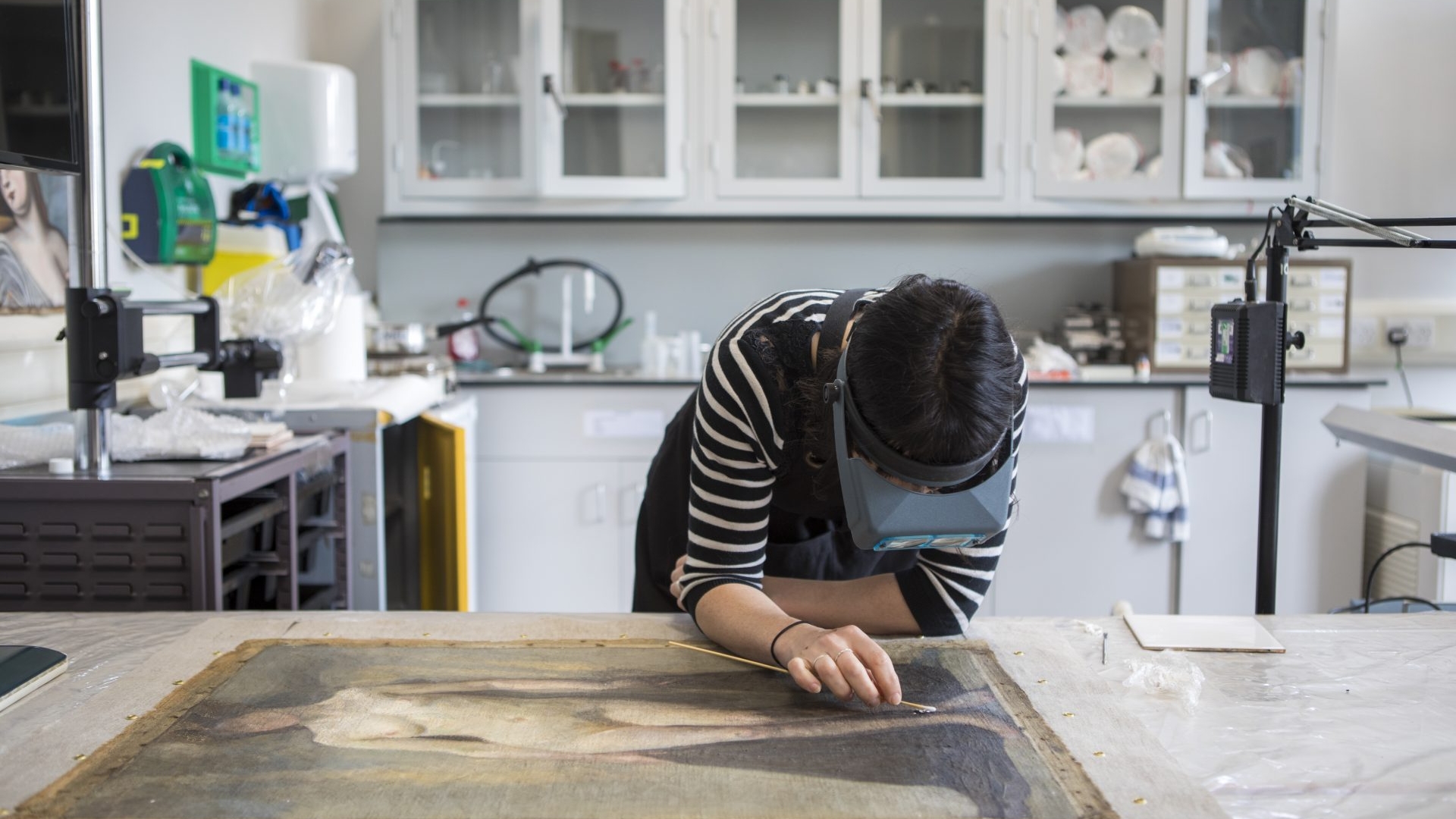 Conservation and Technology
The research within the department covers a wide variety of topics and disciplines within the field of the conservation of easel paintings including technical art history, conservation science and the development of conservation treatments. Apart from the research undertaken by members of staff there are three research fellows, one post-doctoral researcher and five PhD students.
Conservation and Technology Faculty
Current Research Areas within Conservation and Technology
Deterioration of yellow cadmium sulphide artists' paints
The project examines the deterioration of cadmium sulphide yellow pigments used in artists paints. The investigation included identification of the pigment in paintings, including works by George Seurat and Vincent van Gogh, and associated colour and surface changes in the paintings.
This is combined with an experimental study of historical and modern examples of the pigment, prepared in a range of binding media, and artificial aged to characterise the changes that may occur on ageing.
The images below show Scanning Electron Microscopy (SEM) images of these deteriorated pigments.
Technical examination of a work by Julian Trevelyan