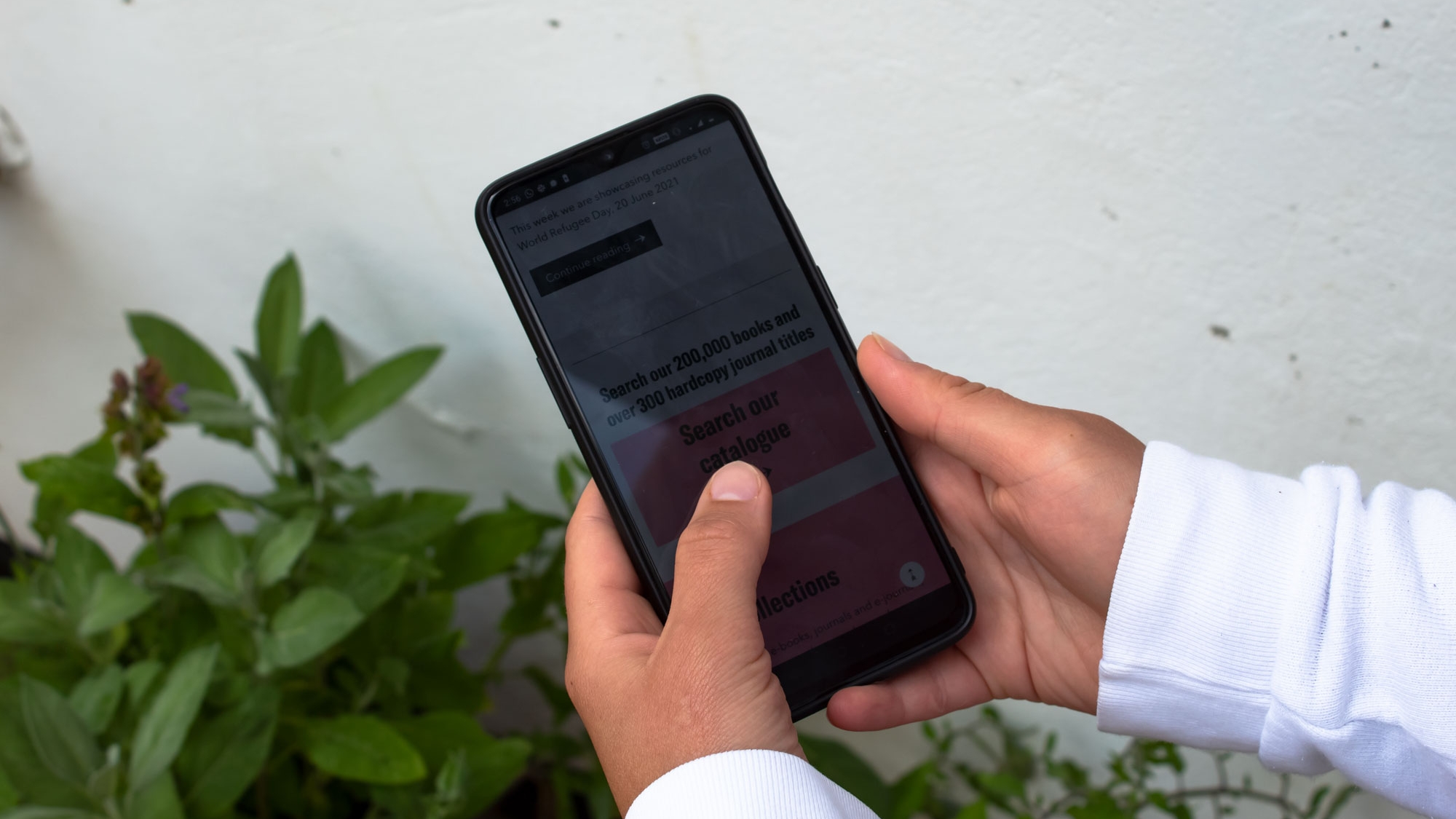 Searching the Libraries
LibrarySearch (our online catalogue) is your first stop to find books, e-books, articles, e-journals and more. See our information below on getting started with LibrarySearch.
For help with search strategies and developing your information skills, as well as booking 1-2-1 appointments with our Librarians, please see our skills and support page.
Can't find what you're looking for? Get in touch at library@courtauld.ac.uk.
Getting started with LibrarySearch
With LibrarySearch you can search conveniently across all of our physical materials and the majority of our online materials – a vast collection in its entirety.
There are different ways that you can use LibrarySearch to find what you need, but the simplest is to start with some search terms, and then refine your results using the available filters.
The search above uses some keyword terms. It generates many results, and if you like you can just scroll through the pages taking a glance at what's there. To get fewer results you could start adding more search terms.
But you can also use the filters at the left hand side of the results page.
There are various refinements you can try, but some of the most useful ones are for the 'resource type' – which allows you, for instance, to select only books, articles, etc.
If you find a book that you like the look of, you can click on the record to get a bit more information. If it's a physical book it will provide the shelfmark (location) within the library. Under 'details', you can also click on any of the subject terms in turquoise; this will take you to other books that have been given the same subject terms. This is a very useful way to find other materials on the same topic.
And if you find an online article in your search results, you can click on it to get further details. The full record will show which service/publisher/database the article is coming from. Sometimes there may be more than one service for any article. You can just click on the link, provide your Courtauld IT credentials when prompted, and access the resource.
Need more help?
For help with any of this, just ask one of our friendly staff at the information desk if you are onsite, or email library@courtauld.ac.uk if you are offsite. At any time you can also book a 1-2-1 appointment with one of our Librarians for tailored help on searching for materials for your topic. For more information on how we can help you, see our Skills and Support page.